Spirit of the Lake Native Boutique Case Study
Identifying competitors is somewhat difficult, given the unique selection offered at SOTL. Tasha noted that a few other Indigenous businesses or customers to choose from are within 1000m of her store, that being Owl's Nest Smoke and Gift Shop, the Indigenous World Winery, and the Sncəwips Heritage Museum. There is also the Canco gas station along the highway to downtown West Kelowna.
I go there regularly, so I know what they're selling. We've had conversations of what my vision is to a point. I don't tell them too much.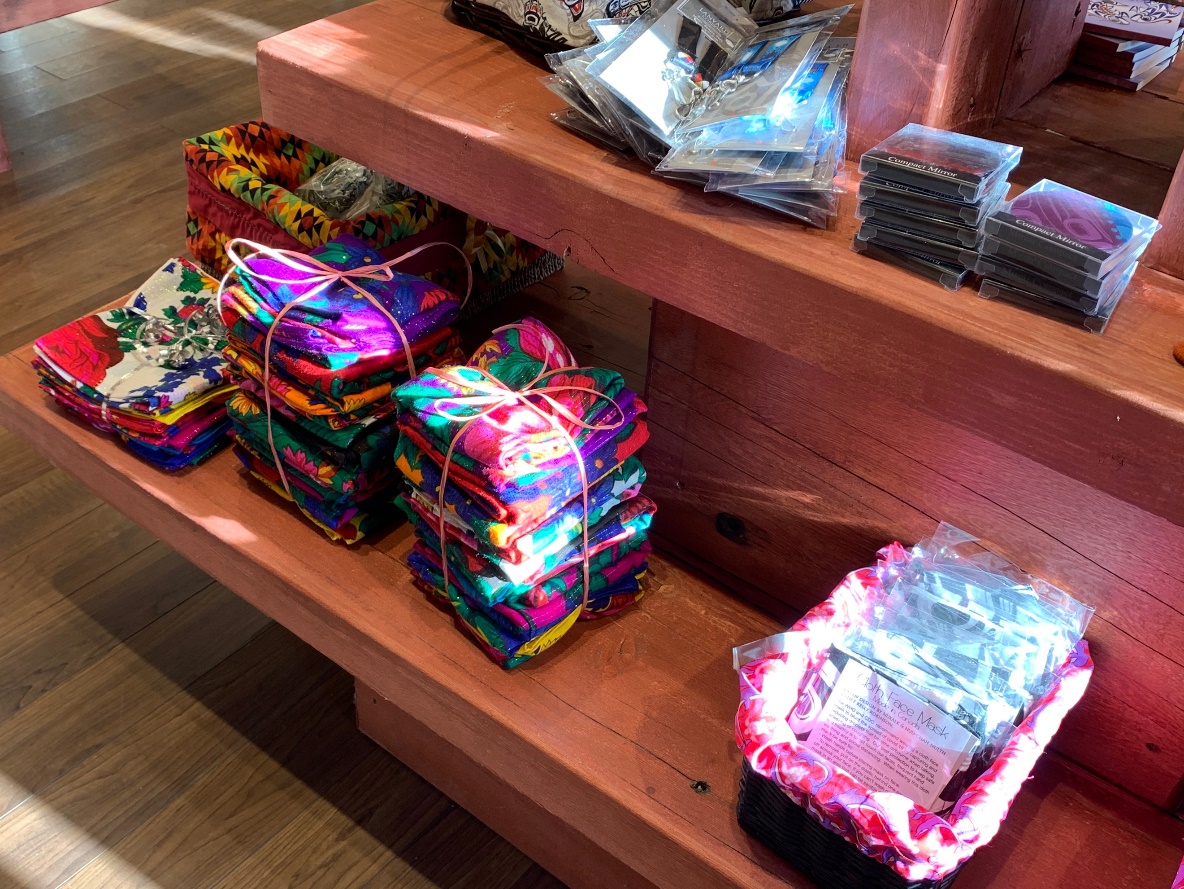 Tasha visits these stores regularly to make sure that her offerings of the "standard" items are different from what customers can find elsewhere in the West Kelowna area. In particular, multiple locations carry items from the Oscardo line, and Tasha prefers to carry unique items that cannot be found elsewhere in town.
Watch Video Clip 4 – Competitors (Transcript Available) (CC BY-NC-ND 4.0):
Further north in the Okanagan, the Neehoot Grocery at Newport Beach is part of the Vernon Okanagan Indian Band and sells Pendleton, Manitoba Mukluks, and other brands. They offer blankets, mugs, Native Northwest items, and "a little selection of everything" in addition to being a convenience and tobacco store.
Going south down the Okanagan Valley, the Penticton Indian Band sells much of the same in their Silver Grizzly store, including Pendleton, Manitoba Mukluks, tobacco, and so forth. Throughout the valley, there are other souvenir shops, but SOTL does not consider them competitors, with each having a unique focus and brand. Even the name "Spirit of the Lake" encourages customers to visit.
Even my name of my business brings people: Spirit of the Lake. They want to know, you know, more of that.