Gift 'n Gab Trading Post Case Study
This case study explores marketing issues in a unique retail setting. Not only does it include aspects of destination and tourism marketing, it also addresses challenges of Indigenous business ownership and an Indigenous product focus.
As a significant and important niche business in British Columbia and across Canada, Indigenous business ownership is growing and flourishing. The following case outlines the current situation for Gift 'N Gab (GNG) Trading Post, setting the scene for students to assess marketing opportunities, justify marketing recommendations, and rationalize strategic marketing approaches.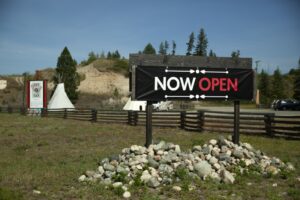 The Gift 'n Gab Trading Post Case Study is an open educational resource created by faculty and staff at Thompson Rivers University Open Learning. Unless otherwise noted, the contents of this resource are made available under an Attribution-Non-Commercial 4.0 Creative Commons License CC BY-NC 4.0. By using this resource, the user agrees to the restrictions as defined by the CC license.